Automatic Savings Plan (ASP)
You want to start saving through regular, pre-authorised payments
You want to make regular contributions to your savings
Finding money can be easier than you think. Save regularly with an Automatic Savings Plan (ASP).

Have a pre-determined amount automatically transferred to your savings account at set intervals to ensure you save regularly and avoid temptation to spend the funds sitting in your chequing account.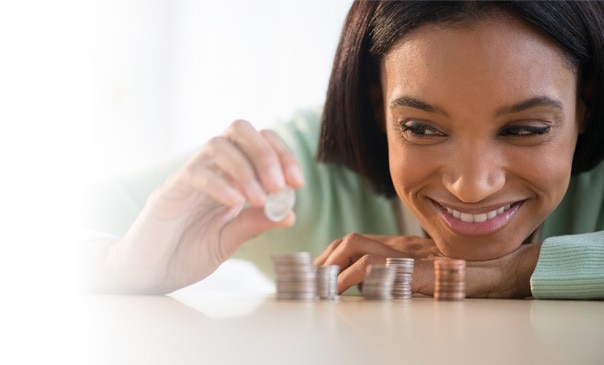 Putting a set amount of your income aside every month, often called 'paying yourself first,' is one of the most effective ways to save, so we've designed an account to make this easier for you and reward your saving habits.
An Automatic Savings Plan automatically deducts a specified amount on a regular basis from your bank account and deposits it directly into your Savings Account.
Choose to make savings contributions weekly, bi-weekly, monthly, quarterly, semi-annually or annually
Scotiabank will automatically transfer the money into the Scotiabank Savings Account you choose
You can change how much and how often you contribute at any time, or cancel the service by advising us in writing
By making regular contributions, you build your savings while also earning a real return on the amount already contributed. As a result of compound interest, your portfolio has the potential to grow faster than if you made a single lump-sum contribution.
Setting up your Automatic Savings Plan is easy. Contact us or visit your nearest Scotiabank branch for more information about Pre-Authorised Contributions and how you can easily transfer your existing funds to Scotiabank.
Make payments automatically

Save up to $19,000 in 3 years with monthly payments of $500

The interest you earn by saving regularly with an Automatic Savings Plan, plus the bonus interest of our Scotiabank Savings Reward Plan, can bring you closer to your savings target.
How much closer? See how our Savings Plans help you reach your financial goals:
Monthly amount saved:
Total savings after:
Year 1
Year 2
Year 3
$100
$1,226
$2,503
$3,831
$150
$1,839
$3,754
$5,746
$200
$2,453
$5,005
$7,662
$300
$3,679
$7,508
$11,493
$500
$6,132
$12,513
$19,154
Based on an annual interest rate of 4%.
1
Less any withdrawals you make that are offset by an equal or greater lump-sum deposit.