Scotiabank MasterCard
BusinessCard

The Scotiabank MasterCard
®
 BusinessCard is an effective, flexible and easy-to-use expense management and payment tool for your small business.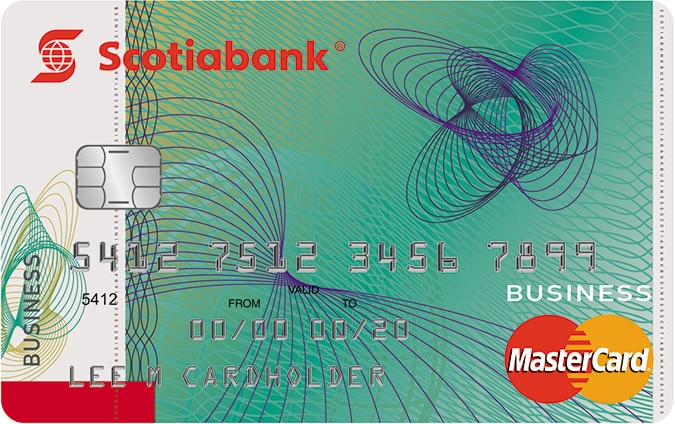 Up to five cards and the ability to set specific credit limits for each card

Right for you if:
You want a flexible, easy-to-use business credit card

Contact us for more information.
Your card comes with benefits
Order up to five cards and set specific credit limits for each card
Get cash advances at over one million ATMs worldwide
Use online expense tracking via individual statements for each card
Use Scotiabank Credit Card Cheques wherever credit cards are not accepted1
Plus more valuable extras such as protection from card loss and fraud, travel accident benefits, rental car coverage, and much more
Includes Scotiabank Credit Card cheques

Get cash advances from ATMs worldwide

®
MasterCard is a registered trademark of MasterCard International Incorporated.

1
Scotiabank Credit Card Cheques can only be used in Turks and Caicos. 

All offers are subject to change without notice.