Scotiabank Community Program
The Hope Foundation for Autism Awareness (TCI) Inc.
When Maxcia's youngest son Isreal became diagnosed with autism at the age of three, her and her husband began the journey of Autism. The Hope Foundation for Autism Awareness (TCI) Inc. began in April of 2013 to provide awareness to the community, support to parents and teachers and HOPE to all of the families and children affected by autism in the TCI. The foundation is a Non-Profit Organization that provides free workshops three times a year to parents, teachers and to the community with over 20 families that have children affected by Autism. In fact, the first autism model classroom was introduced in the Turks & Caicos Islands which will help support children with autism through Individual Educational Plans, center based learning, and social skills programs.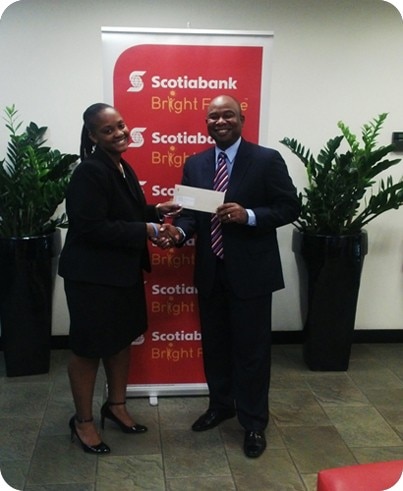 Maxcia L Rigby Director/Chairman The Hope Foundation being presented with a donation from Sean Brathwaite Managing Director Scotiabank (Turks & Caicos) Ltd.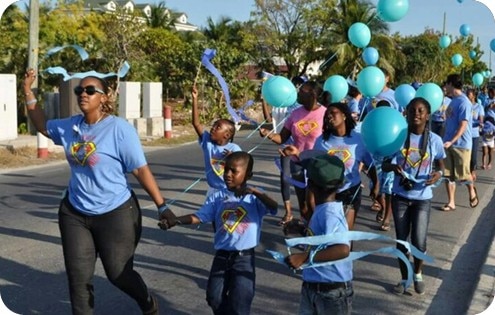 Maxcia Rigby and sons Isreal and Judah parading alongside Scotiabankers in support of Autism Awareness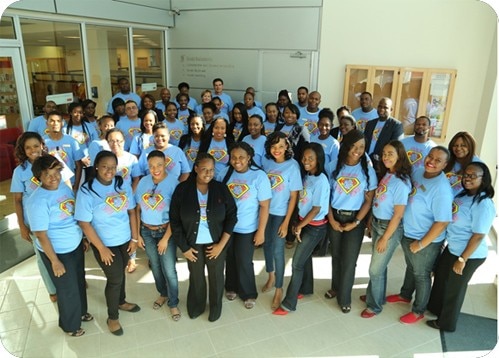 Scotiabank employees from Providenciales, Turks and Caicos in support of Autism Awareness by wearing T-Shirts purchased from The Hope Foundation