Scotiabank Community Program
Junior Achievement Company Program

This is the Second Annual Inter-Primary School Cricket Competition organized by the Turks and Caicos Islands Cricket Association and sponsored by Scotiabank. To date, over 200 students have participated in the Youth Development School's Programme. Scotiabank has sponsored Kiddie Cricket for over 4 years, which aids with purchasing uniforms and equipment.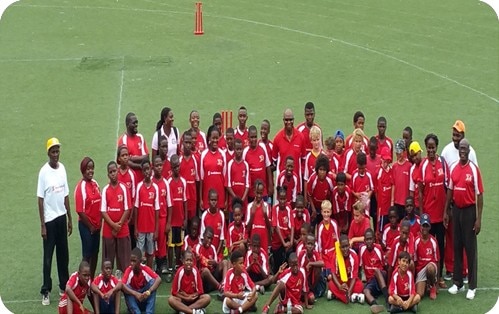 Sean Brathwaite (middle) Managing Director Scotiabank (Turks & Caicos) Ltd. and the participating schools: Oseta Jolly, Provo Christian, Enid Capron, British West Indies Collegiate (BWIC), Community Christian Academy, New International School, and combined Grand Turk Primary Schools.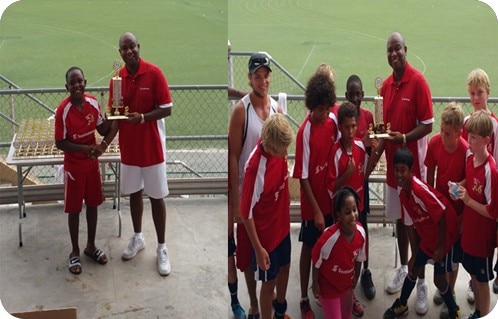 Sean Brathwaite Managing Director of Scotiabank (Turks & Caicos) Ltd. presenting Trophies to first/second place winners, and participants.