Scotiabank Community Program
Junior Achievement Company Program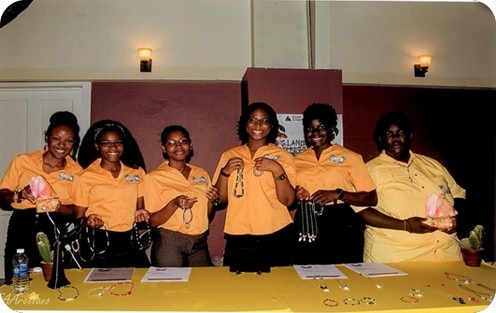 Junior Achievement Company Program is a non-profit organization dedicated to empowering young people to own their economic success. It combines economic and business programme for high school students which allow the students to assess their skills, abilities, values, personal and financial management using hand on experiences to help the young people understand business.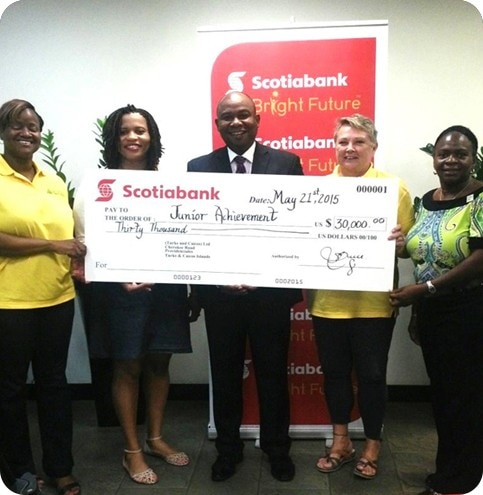 Sean Brathwaite (middle) Managing Director Scotiabank (TCI) Ltd presents a $30,000 donation to Junior Achievement Board Members (from the left) Angela Musgrove, Cathrice James-Williams, Wendy Hill and Sophia Thomas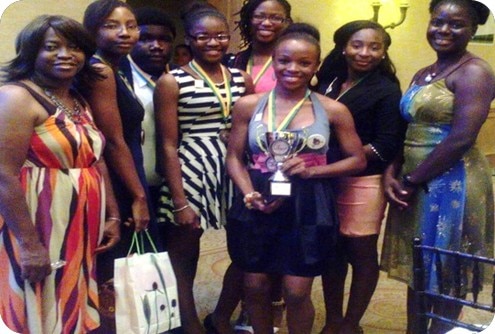 (from the left) Scotiabank Employee and Junior Achievement Advisor Renee Lewis and Junior Achievers at the award ceremony where they took third place for "Best Company", and second place for the "Speech contest".