Developing Our Future Leaders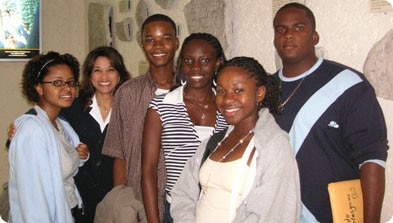 Developing Our Future Leaders

Encouraging students to be the change they want to see in the world has a special meaning in the Turks and Caicos. It's about entrusting our youth with responsibility for their own well-being and training them to become productive members of their communities. 
That's the goal behind the Emerging Global Leaders Program (EGLP), a programme developed by Scotiabank and York University aimed at helping accomplished Caribbean high school students develop the potential to one day have an impact at home and on the global stage.
Through the two-day, six-session retreat, participants have the chance to develop leadership abilities within themselves. A wide range of experiential sessions facilitated by recognised leaders from Canada and the Caribbean introduce Grade 11-equivalent students to themes, theories, and activities that explore leadership from all angles. 
Held in St. Kitts, the 2007 Caribbean EGLP drew students from 10 countries including the Turks and Caicos Islands. From each of the five high schools in Turks and Caicos that participated in the programme, one youth was selected to attend based on both their academic merit and their efforts to make a difference in the communities where they live. 
Students from Turks and Caicos attending the programme participated in essential skill-building exercises, learned the necessary steps for setting and achieving goals, explored the breadth and diversity of leadership in a global context, and practiced the art of networking. 
Over an informal luncheon debrief with the programme's managing director, students enthusiastically shared how they could use what they had learned in their everyday lives to develop their leadership potential, communicate more clearly with others, and act as role models for resolving conflicts.